Mastodon
Mastodon is a decentralized social media platform that puts you in control over your fee. No more algos, just content you've decided you want to see, on servers you can self-host or join!
🚀 Project of the day: Mastodon
Mastodon (code) is one of the premier applications of the decentralized web – an algorithm-free platform for interacting with your friends, with a sleek timeline experience that puts you in control.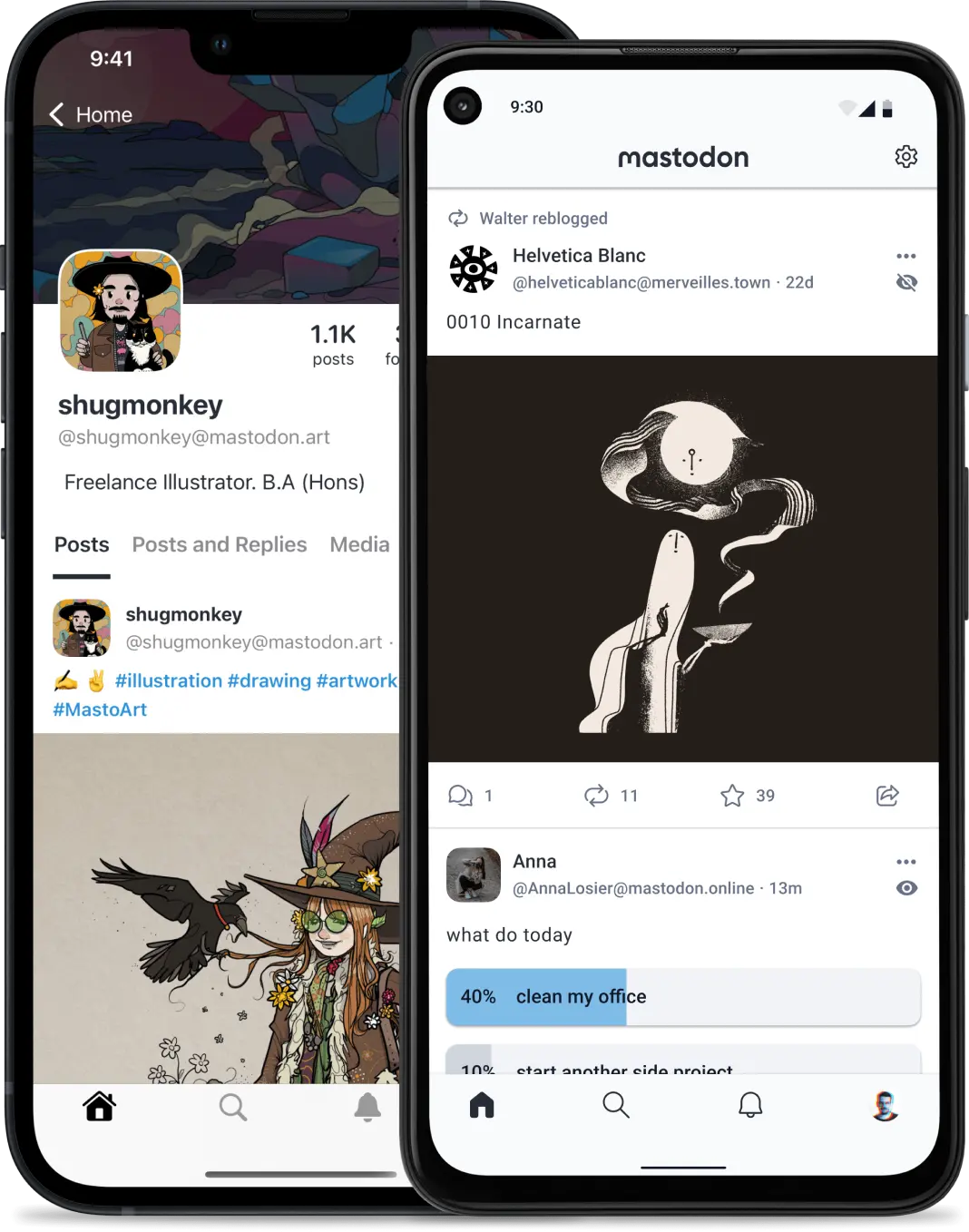 Mastodon looks great, is fully F/OSS, and respects your privacy – what's not to love? You can host your own Mastodon server or join one that already exists, and get involved in the federated social web.
Mastodon is for everyone – Content creators, Artists, Politicians, Developers, Parents, Athletes, and you!